BDS has been designing and maintaining computer networks since 1984. We recognize that every organization has its own unique concerns and we will tailor a solution to meet your specific needs.
Servers and PCs
---
Every organization needs highly reliable computers and servers backed up with quality on-site service. When you buy from BDS, you can be assured that you will get the most in performance and reliability at an affordable price.
BDS Professional PC - An advanced yet practical PC designed to grow with your organization.
BDS Baseline PC - The ultimate affordability in an upgradable, adaptable system.
SecureIT Server - provides small to medium-size companies power and flexibility with advanced features such as fast disaster recovery and secure data storage.
Application Server - Designed from the ground up to run Windows Server 2003 based software and seamlessly integrates with the BDS SecureIT server.
Remote Access Server - A thin client computing platform ideal for branch and home office connectivity.

Connectivity
---
Remote access to information and corporate resources is a strategic necessity in today's business world. We can help you connect your branch offices so that everyone in your organization has access to business-critical data.
Routers - We have Cisco certified engineers on staff to handle your network routing requirements.
Virtual Private Networks - Use the Internet as a secure way to connect remotely to your office network.
Point-to-Point Data Circuits - Connect multiple locations using reliable and secure AT&T T1, Frame Relay, or Metro Ethernet products.
Internet Access - Get up to 30 times the speed of dialup with BellSouth DSL.

Security
---
Are you protected from computer viruses? How secure is your network from hackers? Is your data really getting backed up? These are all questions that the network engineers at BDS can help you answer.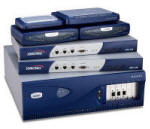 Firewalls - If you're connected to the Internet, you need to make sure you have a robust firewall in place to protect sensitive company data.
Data Backup - The value of your data is incalcuable. Backup solutions from BDS will make sure it is securely backed up.
Virus Protection - Malicious computer viruses cost U.S. businesses $17 billion per year in clean-up costs and lost productivity.
SecureIT - A SecureIT contract from BDS will help insure that your network is secure, up-to-date, and functioning properly.
Spam/Content Filtering - Every day we are bombarded with junk email and inappropriate Internet content. Filtering solutions from BDS can help.

Business Accounting Solutions
---

We have a QuickBooks
Proadvisor
and Certified Public Accountant on staff to assist you in selecting an accounting package that best suits your needs. We also offer training, installation, and ongoing support. Our QuickBooks
ProAdvisor
is also available to help you with your existing QuickBooks data, allowing you to have management reports available at your fingertips. Why wait until the end of the year to find out if your company is profitable? We can set up systems that will allow you to trust your numbers and to be confident in your profit and loss statements. In addition to QuickBooks, we also offer setup and training in add-on products that integrate seemlessly with your software.
Point-of-Sale Solutions
---
Keep track of your inventory and customer information while you ring up sales. Point-of-sale software from BDS saves you the time and trouble of doing it yourself, making it easier to focus on the products and service that will keep your customers coming back. Save time and hassles with our all-in-one point-of-sale software/hardware solution. The bundle combines point-of-sale software with "must have" retail hardware to help you manage inventory and sales more quickly. Our on-staff certified consultant can help you get answers, get set up right, and customize your system to meet the needs of your business.
Structured Cabling
---
The backbone of any network, whether data, voice or video is the cable infrastructure. Properly installed and configured for your future organizational requirements, it will provide years of fault free operation. BDS can provide your business with state-of-the-art cabling services designed to provide maximum performance for your computer and telephone system needs including CAT5, CAT5E, CAT6, fiber and even wireless infrastructures.
Power Backup Systems
---
You depend on your electronic equipment. It needs clean, consistent power in order to operate reliably. Unfortunately, with power problems threatening your systems twice a day on average, sooner or later you're going to lose data or hardware. BDS has a full line of Power Protection Solutions designed to help you avoid these problems. We offer the world's most reliable power protection for all types of sensitive electronics and power paths. We are certified to sell APC Power Protection products that are designed to protect your equipment, data, and on a larger scale, your company.
Wireless
---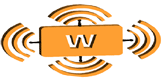 Today's wireless networks offer the same security and manageability as wired networks. Scalability, resiliency and redundancy will define your network when you use BDS to plan and deploy your wireless LAN. End-to-end encryption is the standard rather than the exception with wireless access points, bridges and client devices from BDS. And affordable wireless solutions give small and medium-sized businesses enterprise-class performance and reliability. Give us a call and find out why BDS is the smart choice for your wireless network.